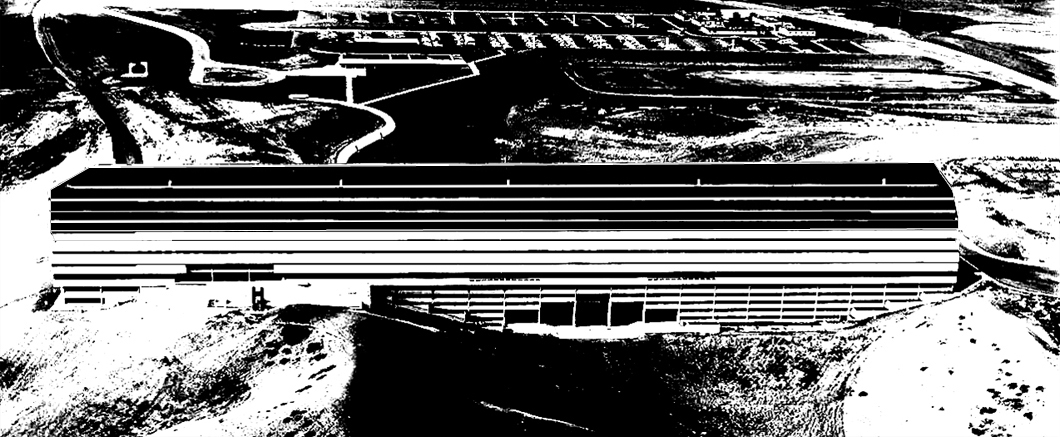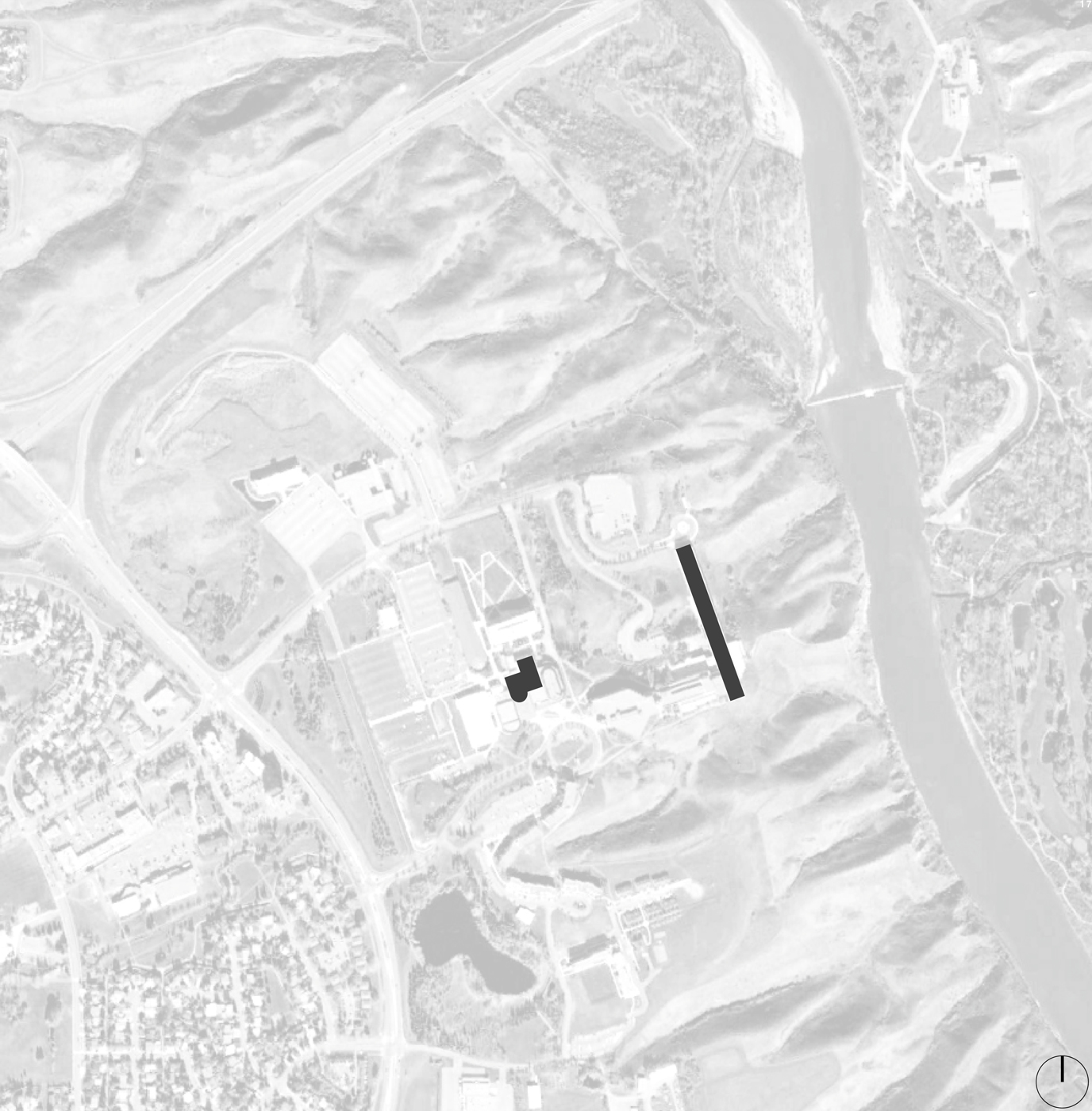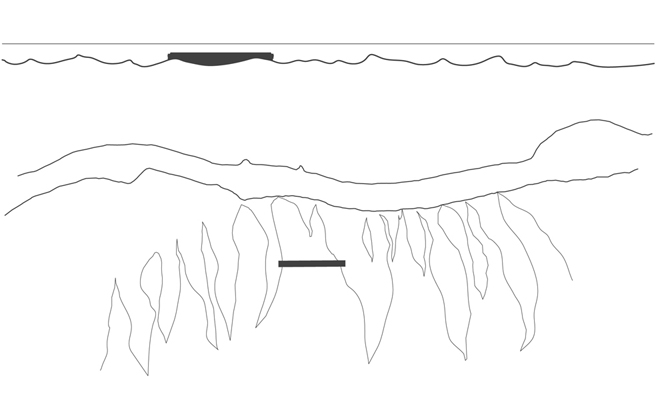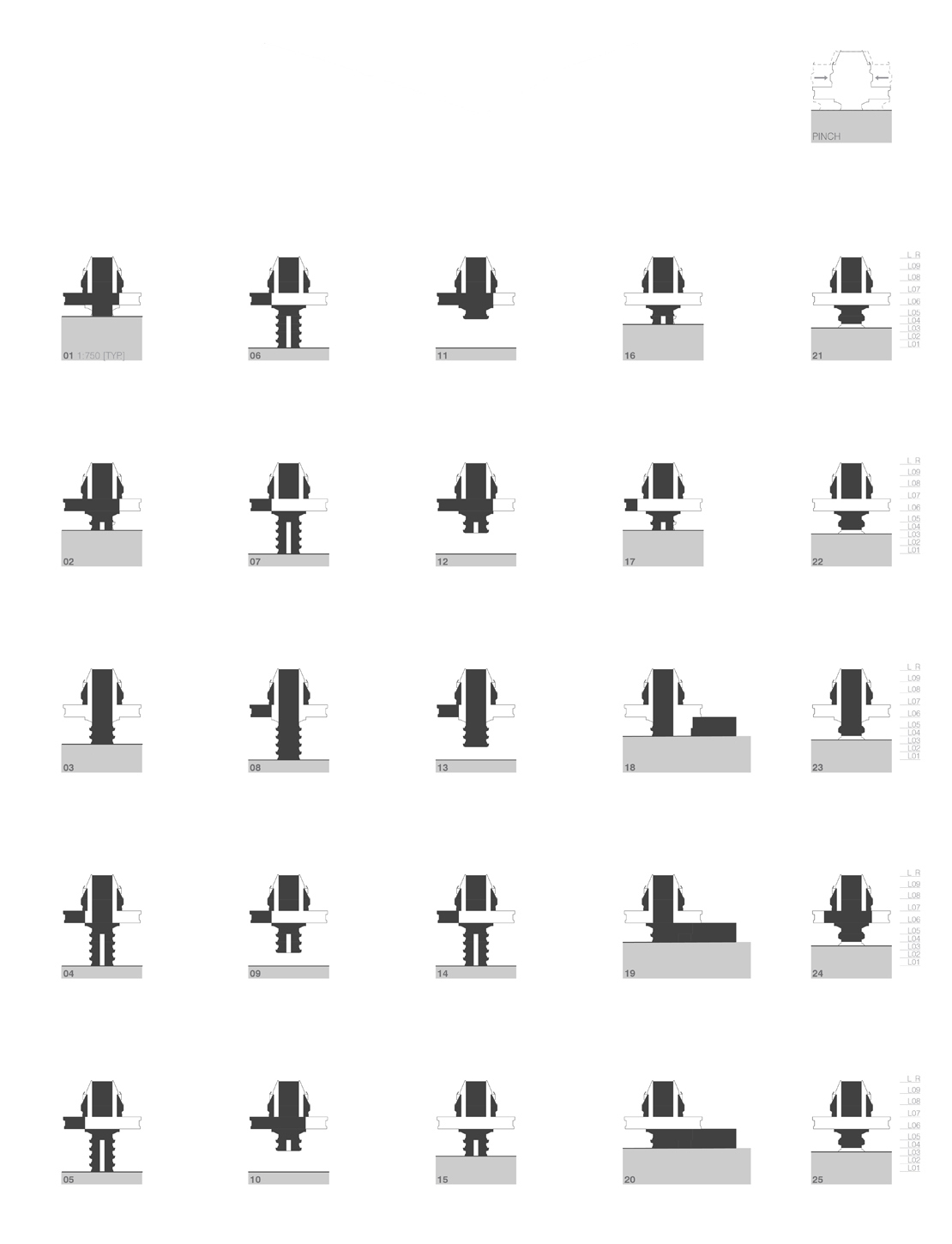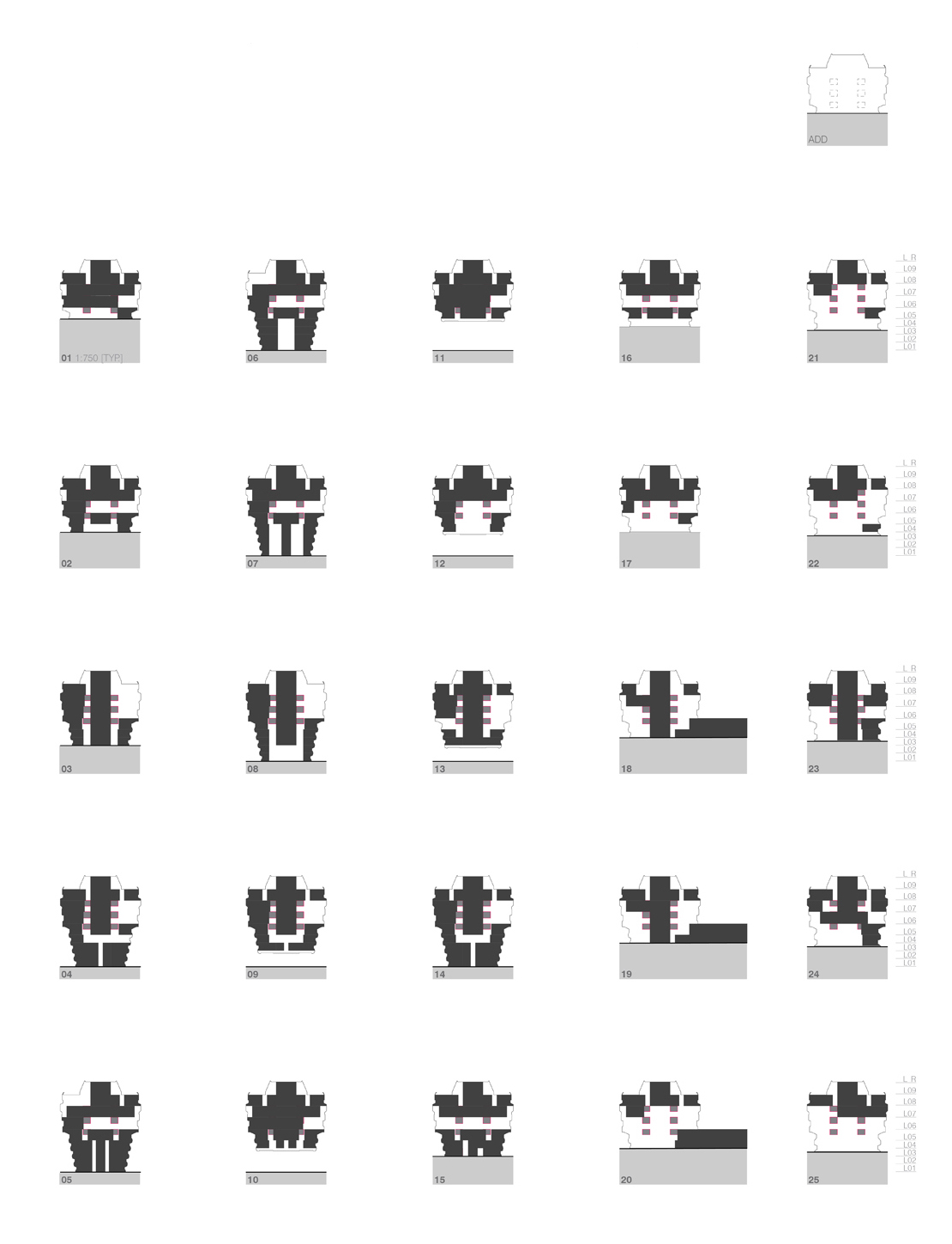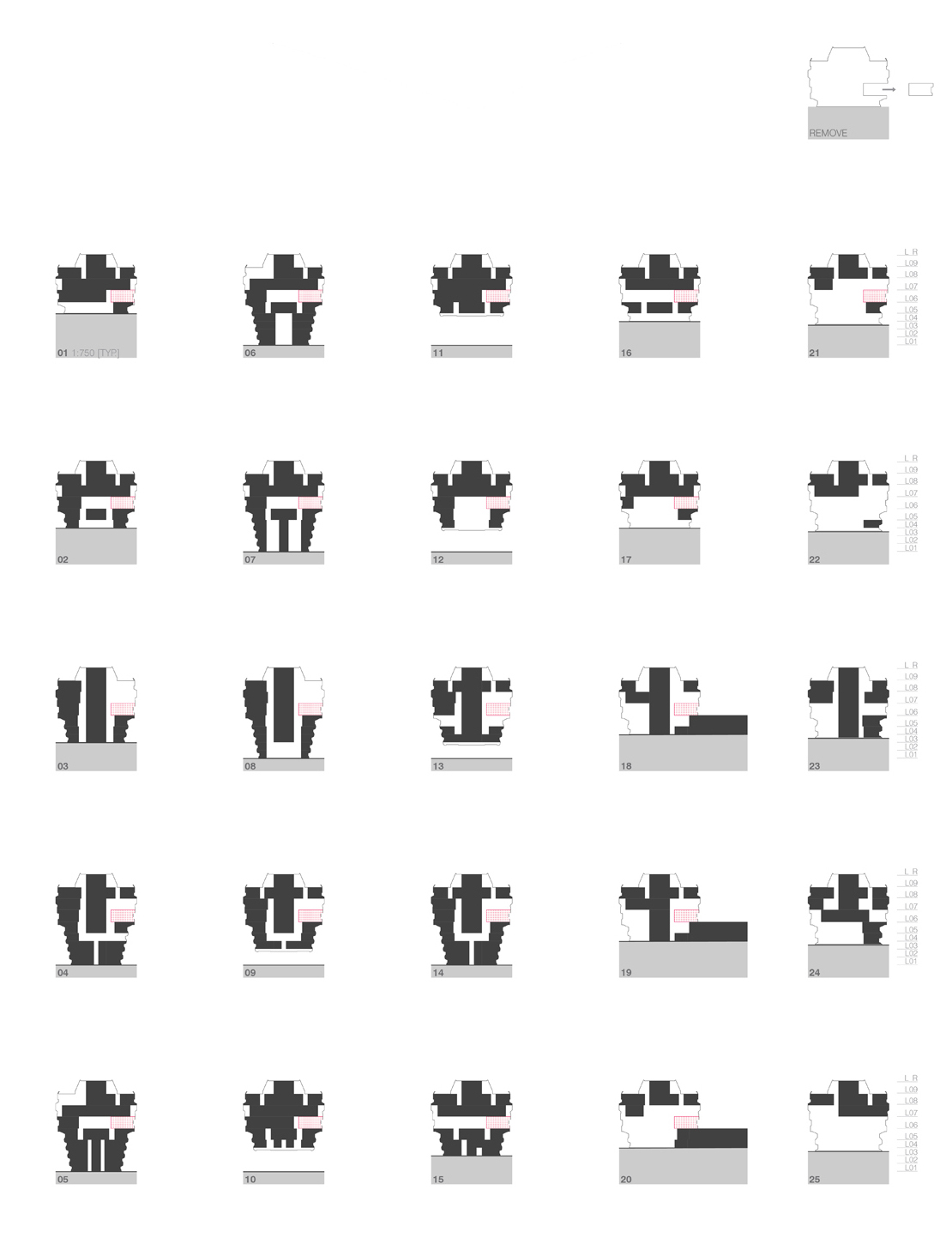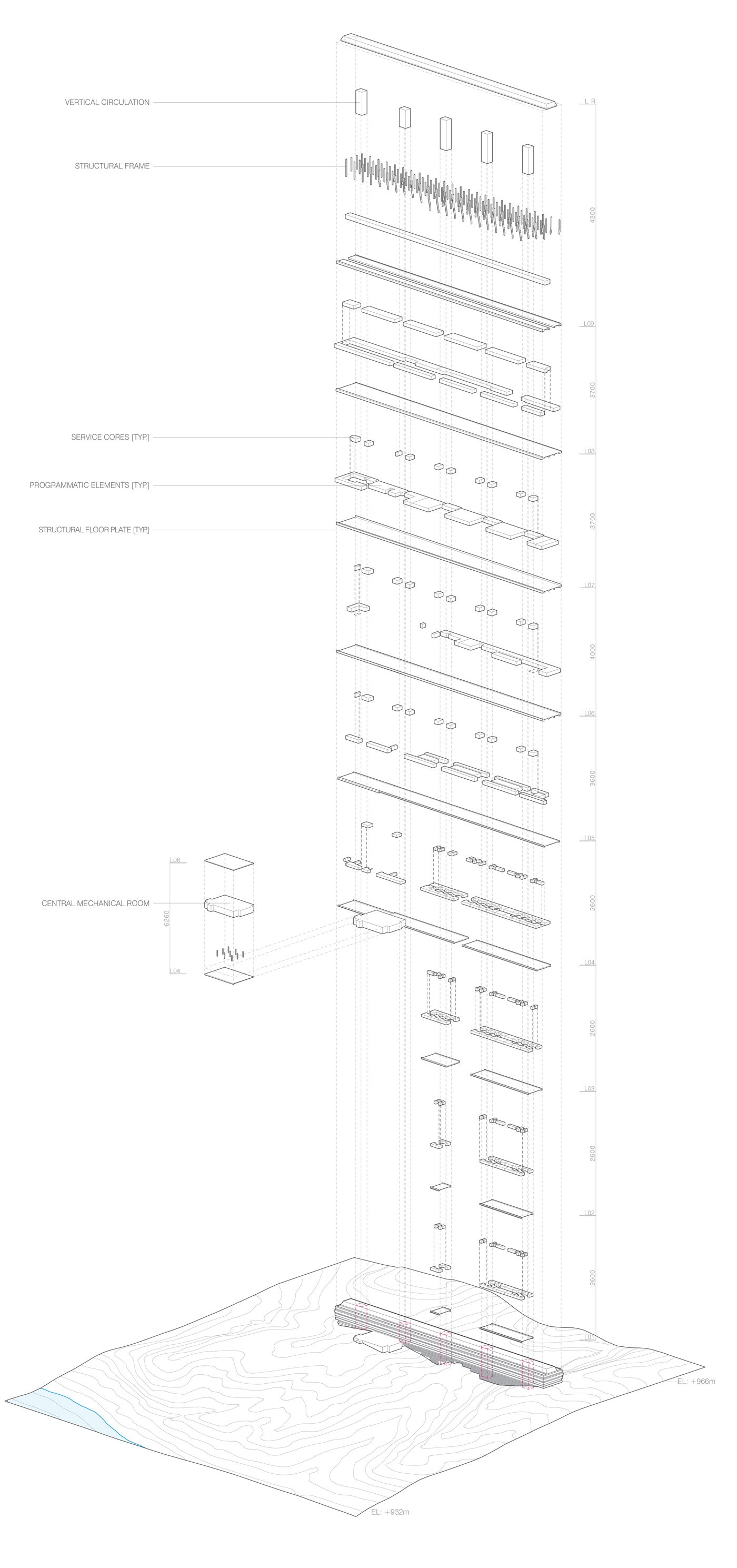 181 sections of lethbridge
Sitting amidst the prairie coulees, the University of Lethbridge is as much a project about built form as it is about landscape. The clear, concise, and bold gesture of this megaform's placement reveals the
prairie's fierce topography as the building spans between two grassy peaks. Inside, the programmatic and circulatory organization become just as clear as the building's connection with the ground. By including various program under one roof, students could live, learn, and socialize in one building while viewing the relentless landscape without ever needing to enter into it. Within this self-contained city, Erickson has grouped the various program by degree of required privacy and, respectively, separated them vertically throughout the megaform. The clearest division between the private functions is evident at the ground plane, where social areas such as dining, the library, and student services encourage social interaction. The essence of these organizational principles can be distilled down to a few key points: form below horizon line, contrasting landscapes, permeable ground plane, spatial hierarchy of program, social education zones.
References:
Erickson, A. (2013). Arthur Erickson : Layered landscapes : drawings from the Canadian Architectural Archives. (L. F. Sabatino, Ed.) Halifax: Dalhousie Architectural Press.
Lobsinger, M. L. (n.d.). University of Lethbridge. Retrieved October 15, 2015, from Mary Louise Lobsinger: https://theuniversityproject.wordpress.com/2013/03/10/university-of-lethbridge/
Morrison, A. (n.d.). Works. Retrieved October 15, 2015, from alexmorrison.org: http://www.alexmorrison.org/journal_83.html
Olsberg, N., & Castro, R. L. (2006). Arthur Erickson : Critical Works. Vancouver: Douglas & McIntyre.